Our Mission
Pinyon Foundation leverages traditional, digital and social media and alliances with community-based organizations to achieve positive social impacts in the fields of human rights, community engagement, health and sustainable environments. We accomplish this via partnerships with media companies, culturally and linguistically creative producers, celebrities and influencers representing the populations and cultures we serve worldwide.
In the United States we have a 40 year track record of helping Hispanics and Native Americans access and share information and resources they need to improve their lives and contribute to their communities. We take it to scale through partnerships with major national platforms such as the Hispanic Communications Network's La Red Hispana (network of information and resources), Univision, Entravision, iHeart and other national media partners.
Major campaigns are evaluated for cognitive retention, attitudinal shift and behavioral change by expert bilingual researchers associated with UC Berkeley. Impact data is provided by Nielsen, Google, and Facebook.
Pinyon Foundation, its predecessor and key staff have been recipients or administrators of major grants from the National Science Foundation, the National Institutes of Health, the CDC- Centers for Disease Control and Prevention, the Environmental Protection Agency, the US Forest Service, the Robert Wood Johnson Foundation, the US State Department and others.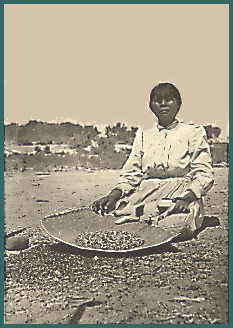 Pinyon Foundation is named for the Pinyon Tree (Pinus Edulis), whose pine nuts have been providing sustenance and plant based protein to Native Americans for for millenniums.